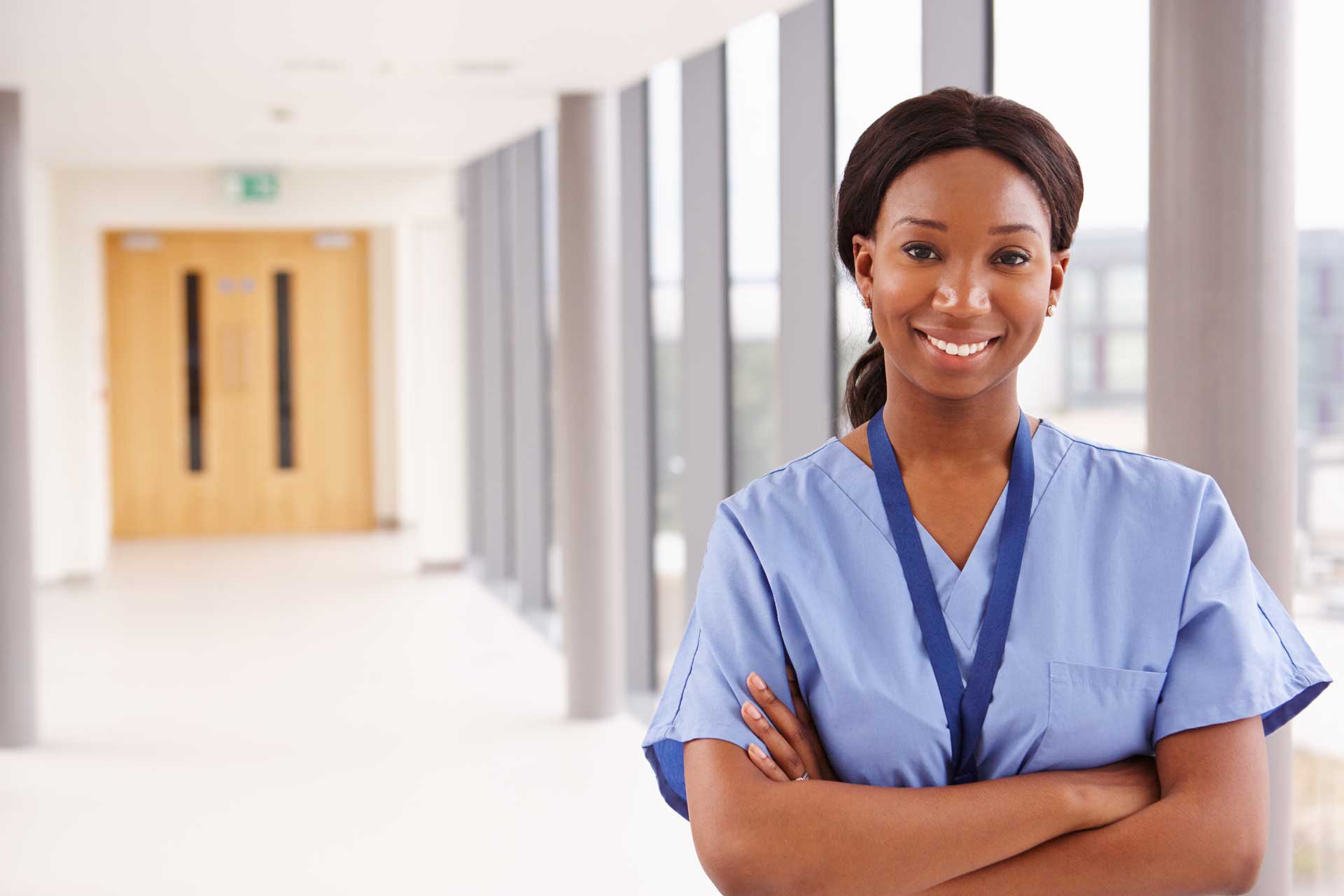 28 weeks to a career you love with our designated Medical Laboratory Assistant Program.
Currently accepting applications for May 2024.
Is being a Medical Laboratory Assistant right for you?
Program Overview
Discover a rewarding career in healthcare with West Coast College's Medical Laboratory Assistant program. Designed for aspiring medical laboratory assistants, this program provides hands-on, in-person training over a 28-week period, including a crucial 4-week practicum. Our team at West Coast College is proud to arrange these practicums on behalf of our students, with their collaboration. We run a specialized program that ensures students have a guaranteed practicum placement to set them up for success in the field.
Students master technical skills, including blood collection, operating laboratory equipment, and centrifuging for specimen processing, learn to maintain quality control in clinical settings, and develop effective interview skills to advance their careers. Our small, inclusive classes paired with support services ensure our students get the personalized education they deserve. Competitively priced with several options for financial aid, West Coast College is here to help you secure your future as a Medical Laboratory Assistant.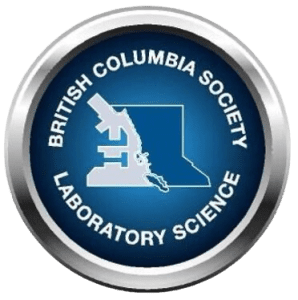 With approval from the British Columbia Society of Laboratory Sciences (BCSLS), we ensure our graduates meet the highest professional standards. Upon completion, medical lab assistants can expect competitive wages starting at $28-30/ hour, reflecting the valuable skills they possess. Join us and find a learning style that suits your aspirations.
Admission Requirements
Grade 12, G.E.D., Mature Student Status
A pre-admission application and interview
Successful completion of an English and Math assessment
Proof of negative TB test or chest x-ray
Type 40 wpm
Satisfactory completion of a Criminal Record Search
Our Medical Laboratory Assistant program runs twice yearly. With programs starting every May and October, don't miss your opportunity to apply for our competitive program. To get started, download your application, and fill it in by hand rather than typing. Once complete, please email your filled-in form to admin@westcoastcollege.com.
Faculty and Staff
At West Coast College, our Medical Laboratory Assistant program is delivered by a team of highly qualified instructors with vast industry experience. They bring their real-world knowledge to the classroom, offering personal insights and mentorship to our students. Our faculty is supported by a dedicated staff, ready to assist students with academic and personal needs. We pride ourselves in offering not just exceptional teaching, but also a range of resources including educational and practical texts, digital learning materials, and personalized tutoring, ensuring our students are fully supported throughout their learning journey.
Facilities and Resources
We are proud to offer labs equipped with the latest industry-standard equipment. This provides our students with the opportunity to gain practical, hands-on experience in a professional laboratory setting. In addition to our labs, students can access textbooks, an online database, and other digital resources. This fusion of theoretical knowledge with practical experience sets our Medical Laboratory Assistant program apart, preparing students to confidently step into their roles in the medical laboratory field.
Career Opportunities
Dive into the exciting world of health sciences with West Coast College's Medical Lab Assistant program. With growing demand in the laboratory medicine and science sectors, our graduates are entering a dynamic field in today's healthcare industry. Our entire program, based just outside Vancouver, BC in the city of Surrey, equips students for diverse roles in fields in and out of laboratory settings, including:
Laboratory administration
Lab coordinator
LIS (Laboratory Information Management Systems)
Quality assurance programs
Public health care/ private clinics
CBS (Canadian Blood Services)
CDC (Centre for Disease Control)
Medical lab assistant jobs are diverse and in demand. We have affiliations with all health authorities in BC, including Vancouver Coastal Health Authority, Fraser Health Authority, Provincial Health Services Authority, and Providence Health & Services, as well as with or private companies like LifeLabs. Enrich the future of laboratory science with West Coast College – your designated hub for breaking into the healthcare field.
What You Will Learn
Upon completing our 28-week program, our graduates will be ready to:
Work safely and professionally, with a strong ethical approach, as a Medical Laboratory Assistant (MLA).
Apply knowledge from various medical laboratory sciences to deliver safe, efficient, and professional laboratory services.
Properly collect, handle, and prepare specimens for analysis, following established lab procedures.
Skillfully operate equipment commonly used in medical laboratories.
Conduct cardiac monitoring tests.
Carry out administrative tasks to help keep the laboratory running smoothly.
Contribute to quality assurance efforts within the laboratory, ensuring high standards are consistently met.
Communicate effectively and maintain positive relationships with colleagues in the medical laboratory setting.
Curriculum
Phlebotomy
This course teaches you the process involved in the collection of blood from patients, and preparing the samples for testing.
Student Success Strategies
We cultivate your self-awareness, honing transferable skills and learning styles to bolster personal growth. We offer tools for time management, conflict resolution, stress control, and communication. Students gain study motivation skills, learn to create compelling resumes, and craft effective cover letters, setting a robust foundation for success in the medical laboratory field.
Fundamentals of Terminology
Students acquire an essential understanding of medical terminology. They learn about basic anatomical structures and common healthcare abbreviations. The course emphasizes the correct usage of prefixes, suffixes, and word roots in medical terminology. While it offers a foundational understanding, it encourages continuous learning throughout the program.
Anatomy, Physiology, and Diagnostic Tests
This course offers a sweeping overview of human anatomy and the terminology of each body system. It simplifies the understanding of complex medical terms and the corresponding diagnostic tests, making the learning process enjoyable and efficient.
Quality Assurance and Laboratory Mathematics
This course establishes a solid mathematical foundation for medical laboratory work, including an understanding of measurements, dilutions, quality control, and assurance in chemistry, hematology, and urinalysis.
Introduction to the Clinical Laboratory
Students acquire skills in specimen procurement, processing, and data collection in our Medical Lab Assistant program. They understand the suitability of samples for requested tests, gain expertise in phlebotomy, and learn to use laboratory equipment and supplies effectively.
Hematology
This familiarizes students with laboratory procedures in hematology, coagulation, transfusion medicine, and immunology, combining classroom teaching with laboratory demonstrations and practice.
Cardiovascular System and ECG
Students delve into the cardiovascular system and electrocardiography, learning about the heart's functioning, blood circulation, and the cardiac cycle. The module also covers how to monitor vital signs and recognize reportable values.
Laboratory Microbiology
This course prepares students to collect and process specimens for microbial culture and identification, aiding in treating various infections. It provides information on equipment and culture techniques.
Urinalysis and Body Fluids
Students gain an understanding of Urinalysis and its role in disease diagnosis, management, and treatment. They also learn about the study of various body fluids and their significance in patient management.
Clinical Chemistry
This course develops an understanding of clinical chemistry procedures, specimen collection requirements, and reportable ranges for routine tests. Students also learn about tolerance testing and special chemistry test collection.
Fundamentals of Cytology and Histology
The course offers foundational knowledge of Histology and Cytology, along with an understanding of basic anatomical structures.
Standards of Practice, Ethics, Accreditation Bodies and Legislation
Students learn about practice standards, ethics, legislation governing medical laboratory assistants, laws, regulations, acts, and the legislative framework influencing medical technology practice.
Laboratory Safety and Asepsis
This course teaches safe workplace procedures, proper use and maintenance of laboratory equipment, and correct waste-disposal techniques, with a focus on bio-hazardous waste.
Practicum
Gain 150 hours of supervised clinical experience in a fast-paced hospital setting. Our 4-week practicum program is an unpaid position that will provide you with a wealth of knowledge to complete your 28-week program.
Professional Skills
This course equips students with interpersonal skills essential for professional success, using various instructional methods like case studies, group exercises, and discussions.
Career and Employment Strategies
This course helps students present themselves effectively to prospective employers, uncover the hidden job market, identify employment opportunities, and practice job interview skills.
Tuition and Financial Aid
Course Fees
Our Medical Laboratory Assistant course at West Coast College is competitively priced to provide an excellent education at an affordable cost. The tuition fee for the course is $11,600.00, with additional fees for registration ($250.00), textbooks ($325.00), and other course supplies ($300.00), bringing the total program cost to $12,475.00.
Financial Aid
At West Coast College, we believe financial constraints should never hinder your education. Multiple financial aid options are available to assist you in covering your program costs.
Student Financial Aid
Student financial aid resources are available in BC for qualified applicants. Funds are assessed on an individual basis, and applications can be submitted through https://studentaidbc.ca/
Student Loans
Some major bank locations across Canada provide a student loan or line of credit at an interest rate of prime plus 1%, to a maximum of $6500.00. Most applicants who have income from employment, or whose spouse is employed, will qualify for this type of loan.
First Nations Band Funding
First Nations Band Funding may be available to members of First Nations. The applicant can approach the Band Council (or Tribal Council) for funds usually available from the Ministry of Indian Affairs.
There are many other agencies that may provide funding assistance, under a variety of circumstances, for those wishing to undertake training at WCC, including:
Ministry of Jobs, Tourism and Skills Training
WorkBC
WorkSafe BC (http://www.worksafebc.com/)
yconic – student awards (https://yconic.com/)
Self-Funding – Full payment or a payment schedule can be arranged through West Coast College.
How to Apply
Joining the West Coast College Medical Laboratory Assistant program is a streamlined process designed to be simple and straightforward. Here's how to apply:
Research Your Program: Review the program requirements, structure, and outcomes to ensure it aligns with your career goals.
Check Admission Requirements: Confirm that you meet the prerequisites for the course. These include academic qualifications, skills assessment, and health clearance.
Prepare Your Documents: Gather all necessary documentation, including academic transcripts, ID, and any additional supporting documents.
Apply Online: Download the online application form on our website. Ensure all information is accurate, filled out by hand, and emailed to admin@westcoastcollege.com by the application deadline, along with any required application fee(s).
Wait for a Response: After submitting, our Admissions Advisors will carefully review your application.
In-Person Assessment. During this stage, our Admission Advisors will conduct an in-person interview, as well as assess your proficiency in English, Mathematics, and Computer Skills (e.g., typing). If you are accepted into our program, you will receive an offer of admission during this in-person interview.
Accept Your Offer: Upon receipt of an offer, you'll need to accept it to secure your place.
Set Yourself Up For Success: Once accepted, it's time to prepare for your studies. Purchase any necessary textbooks and personal safety gear and familiarize yourself with the course schedule.
Our admissions team is always ready to assist you at any step in your application process. Let us help you take the first step toward a rewarding career in medical laboratory studies.
FAQs
What is the difference between a laboratory technologist and a medical laboratory assistant?
A laboratory technologist typically conducts tests and procedures, interprets results, and reports findings, while a Medical Laboratory Assistant primarily supports technicians, preparing samples and maintaining equipment.
When do you offer courses?
Our program runs twice per year, typically starting every May and October.
How big are the classes?
Our classes are intentionally small to ensure personalized instruction and ample hands-on experience. Not only does this maximize the learning experience of each and every student, but it also allows our students to better connect with their fellow classmates and instructors.
Is this a recognized program and profession?
Yes, our Medical Laboratory Assistant program is fully accredited with the Private Training Institutional Branch (PTIB), and the profession is highly recognized, especially in healthcare settings.
Do I need to be already working in the healthcare field?
No, our program is designed to prepare you for a career in healthcare from the ground up, requiring no previous healthcare experience.
Can I do this program part-time?
Unfortunately, we do not offer our program part-time as it has been designed for full-time study.
How many hours per week will I spend on homework?
Expect to spend approximately 8-10 hours per week on coursework, including lectures, labs, and independent study.
Why aren't the courses offered online?
Due to the nature of our Medical Lab Assistant program, online learning is not currently available. In-person teaching allows for better learning, providing hands-on experience and technical skills that simply cannot be learned through a computer screen.
How do I enrol in a 4-week practicum?
At West Coast College, the practicums are arranged for you. We run a specialized program that ensures every WCC student finds placement for their 4-week practicum. Whether at LifeLabs or a local hospital, our program coordinator, in consultation with the students, will arrange this on your behalf so you can focus on your studies, not your practicum placement.
Embark on a fulfilling, impactful career with the tools and knowledge that West Coast College's Medical Laboratory Assistant program provides. Enroll today and take the first step toward a brighter future.
For any inquiries or assistance with the application process, please reach out to West Coast College. Our dedicated staff is available from Monday to Thursday, 9 AM to 3 PM (Pacific Time). You can call us at (604) 951-6644, call us toll-free at 1-800-807-8558, or send an email to admin@westcoastcollege.com. We're here to help guide you on your educational journey!
"West Coast College has taught me absolutely everything I needed to know to be successful as a Medical Lab Assistant and in the Health Care Field. My experience at the college was an excellent one, from the instructor to the diagnostic and technical aspects, it always remained knowledgeable and fun. I would highly recommend and have recommended West Coast College to many people already. At West Coast College you learn everything from technical, diagnostic, professionalism, cardiology, and terminology and even have time for some interesting questions and experiences along the way."
- Carrie Jansen, West Coast College Graduate
"Thank you West Coast College for offering such a great program. I had a job before my practicum ended. I am also getting trained on the job!"
- Cindy Driessen, West Coast College Graduate